In business for over 20 years
Owner run and managed, dynamic husband and wife duo Joss and Paula Joubert are innovative, hands-on and entirely dedicated when it comes to the running of Bingelela. It's their hard work, business savvy and warm hospitality that has ensured Bingelela's great reputation since it first opened its doors over 20 years ago.
It's been an organic process of growth for Joss and Paula who have succeeded in building and maintaining a wonderful place for visitors to come relax and unwind and experience that "home-away-from-home" feeling while delighting in all the charms of the Drakensberg region.
An actively operating farm, Bingelela's central building is a long-established period farmhouse which has been cleverly converted into an award-winning restaurant and fully licensed bar, boasting large fireplaces for the winter or for the summer, a crystal-clear, sun-drenched swimming pool where a variety of sun-downers can be enjoyed.
Paula sees to catering, running the restaurant and developing the menu and it's her incredible passion and flair for food that's resulted in the continued success of the restaurant which draws guests from far and wide who come back time and again for her inventive and mouth-wateringly delicious dishes. Her creative personality is further seen all over – from the hand-made lamps, mosaic tables and mirrored pillars at the entrance to the garnishing of the dishes.
Joss is also as equally committed to the management of the property as he lovingly runs the farm, looks after guests and ensures quality of service from all staff members.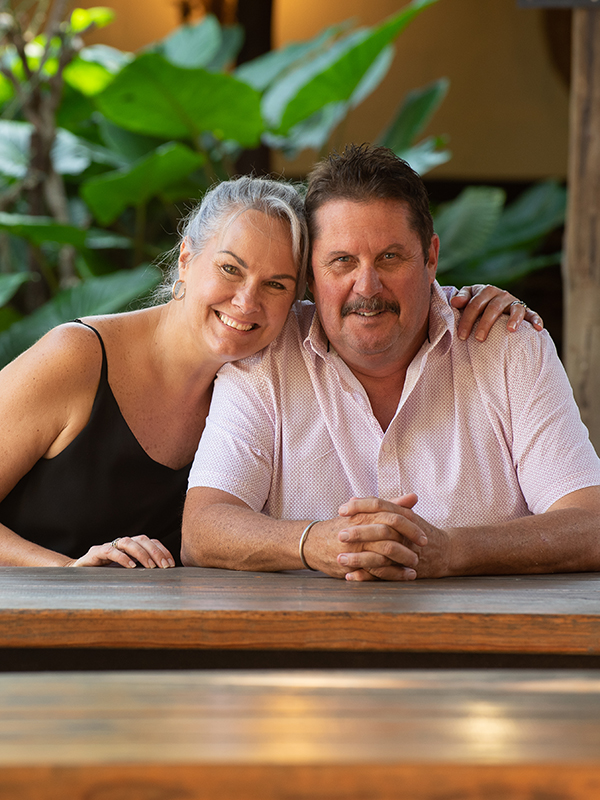 Whether you choose to run in for a refreshing drink, a superb supper, or sleep over for a few days, Paula, Joss and their friendly, professional staff ensure that the Bingelela experience will stay with you for a long time to come.