Original, tantalising recipes await you when you dine at Bingelela. Whether it's something traditional or something new and exciting that you're after, the varied and creative menu offers something suitable to every palette. Every choice is a favourite and all dishes are prepared from the freshest, best quality produce from local suppliers.
Enjoy a romantic candlelit dinner in the enclosed boma or a fun, festive night out with your friends and family in the alfresco pub area. If it's breakfast or lunch you are after, choose from either menu and relax with your loved one, friends or family while the kids enjoy the play area.
Our menu captures the enthusiasm, love and passion of it's creator in each delicious bite and our dishes are famed to be some of the best in the region with must-try options that keep people coming back for more. We always strive to keep it simple, elegant and continental!
Comfortably seating up to 120 people, these facilities also make Bingelela an excellent spot for all special celebratory occasions. We hold conferences of all kinds and continue to be the favourite venue for year-end functions and fund raisers.
Breakfast, Lunch or Dinner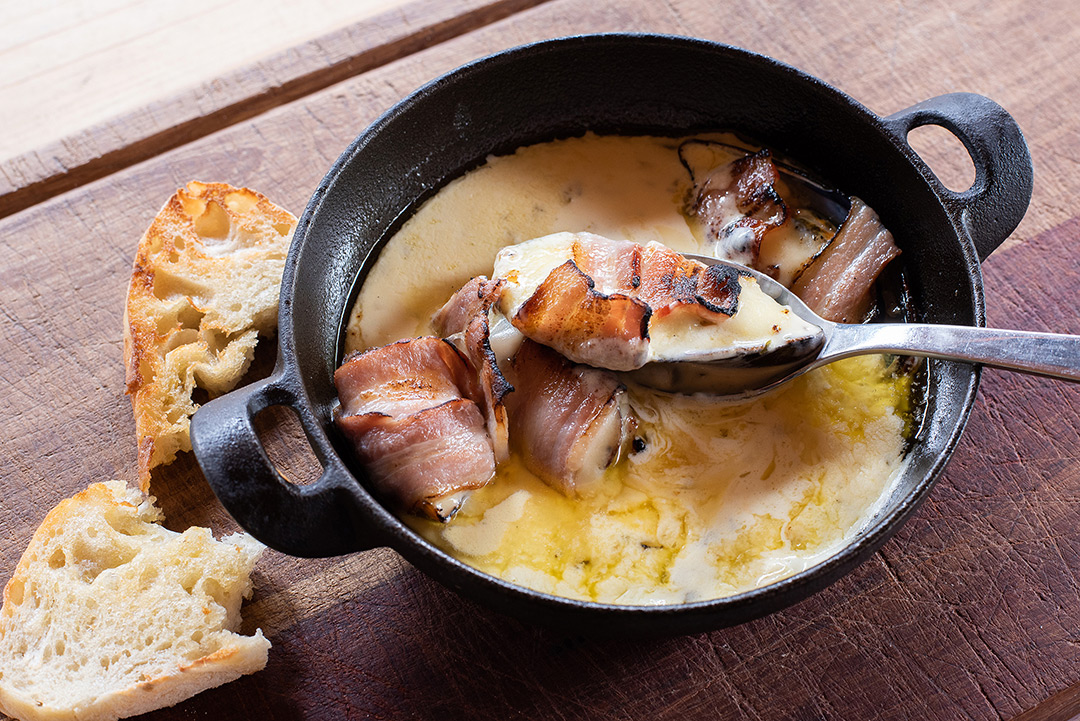 Chicken Livers
Caramelized onion, peri-peri pronto cream. 69.00
Nutty Camembert (V)
Camembert, almonds, crispy phyllo pastry with ginger infused tomato relish. 69.00
Garlic Snails
Creamy garlic baked in the pizza oven. 69.00
Calamari
Rings dusted with flour rocket aioli and salsa verde. 69.00
Ocean Jewels
Mussels with mozzarella, bacon and tarragon cream. 72.00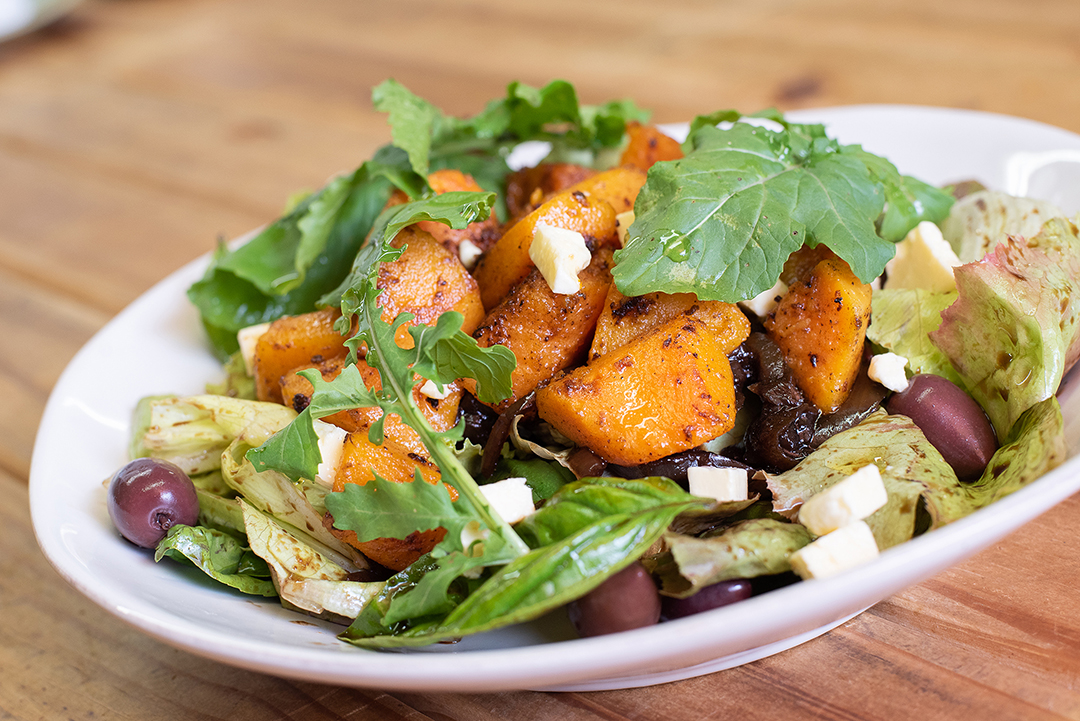 Roasted Butternut (V)
Roasted butternut, seeds, feta & olives. Drizzled with fig balsamic & extra Virgin olive oil. 95.00
Thai Beef
Salad greens, noodles, marinated steak strips, roasted peanuts, miso dressing. 105.00
Seasonal Grilled Chicken Salad
Seasonal salad on blackboard. 98.00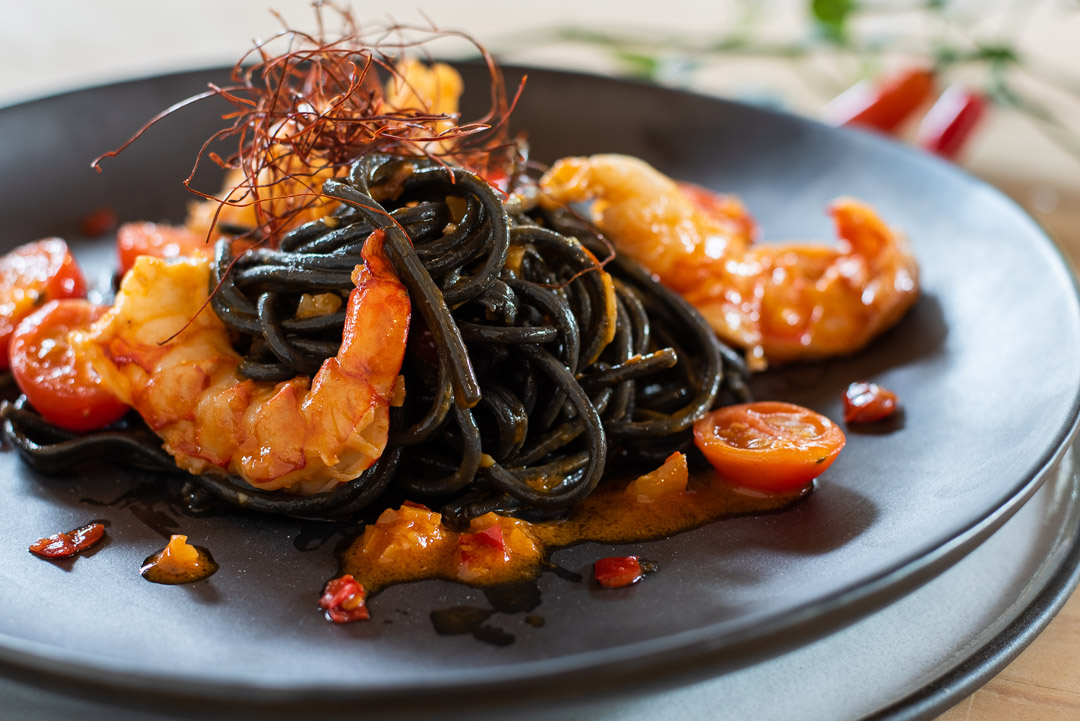 Spaghetti Bolognaise
Slow cooked until super rich. 97.00
Prawn & Roasted Garlic
In a smoked paprika cream. 135.00
Bacon & Artichoke
In Napolitano sauce with a splash of cream. 96.00
* For a VEGETARIAN option replace Bacon with Mushrooms (V)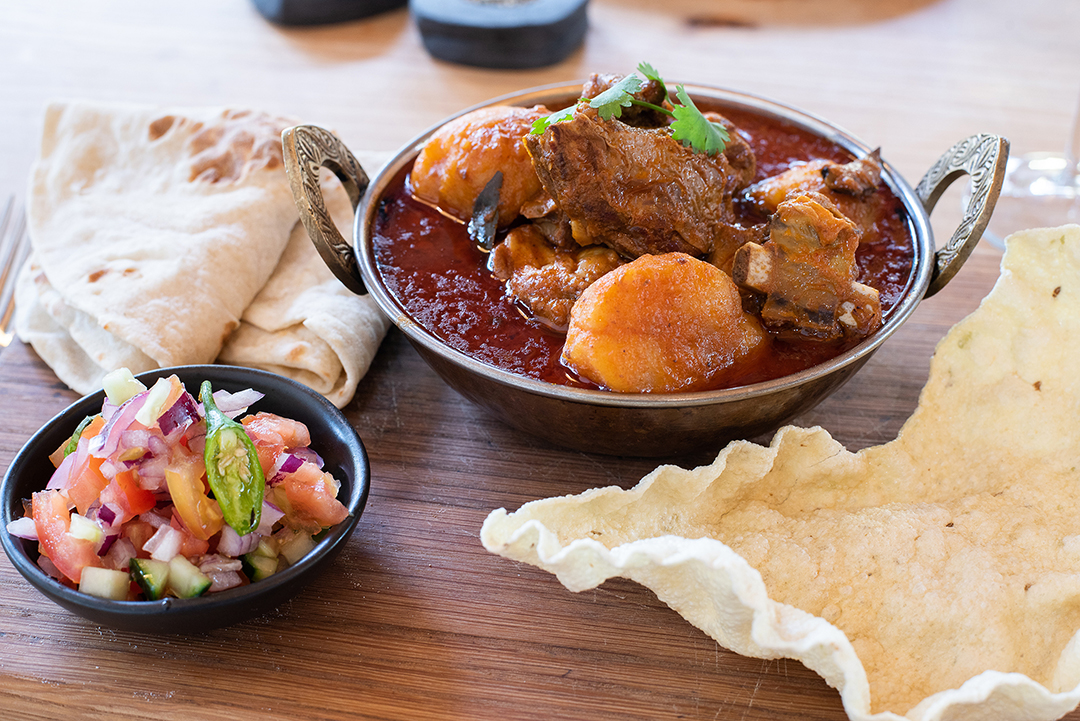 Lamb
Authentic Indian recipe with pappadum, Sambals. Served with rice. 159.00
Green Thai Chicken
Coconut, lemon grass, lime leaves, chilli. Served with jasmine rice. 110.00
Green Thai Prawn & Chicken
Coconut, lemon grass, lime leaves, chilli. Served with jasmine rice. 140.00
Korean Sizzling Beef
Marinated sliced beef, mushrooms & onion with a touch of Sriracha hot chilli. Served with jasmine rice. 105.00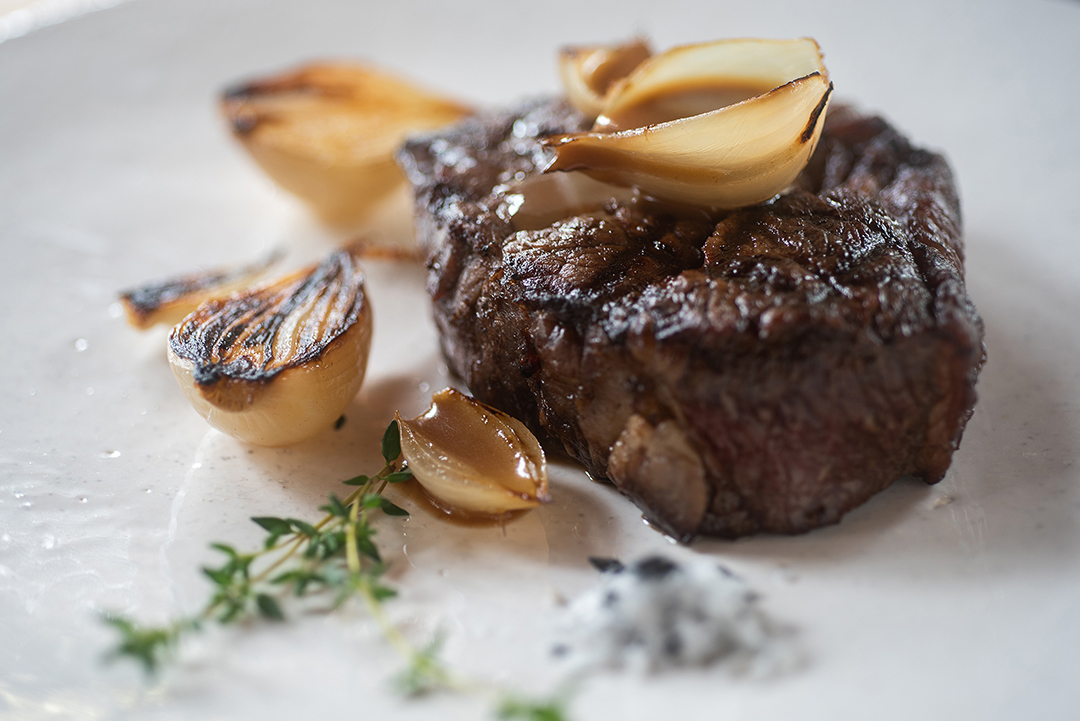 All our steaks are pastured reared and dry aged in-house for a minimum of 28 days.
Served with one of the following side orders: baked potato, rice, chips, vegetables or side salad.
Rump
300g dry aged. 120.00
Classic Rump
Classic anchovy garlic butter. 135.00
Fillet
300g Fillet. 147.00
Bingelela Fillet
Forest ham, cheese and creamy cheese sauce. 185.00
Jalapeno Fillet
Jalapeno, cheese, pepper dews and jalapeno cream. 185.00
*Kindly note: All of our steaks are subject to availability.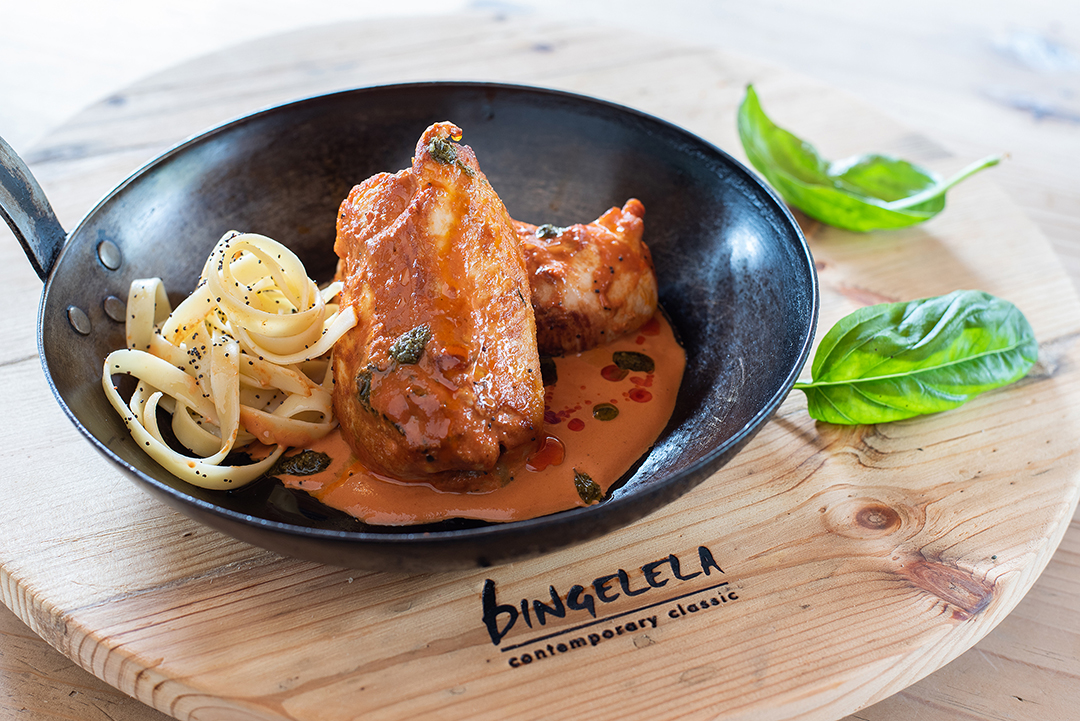 Chicken Roulade
Smoked ham, mozzarella and creamy mushroom sauce. 118.00
Chicken Ballotine
Trio of cheese, basil, sundried tomato pesto cream on buttered fettuccini. 118.00
Tunisian Peri Chicken
Half chicken partially deboned marinated tomato garlic, ginger, coriander, chilli and lemon baked in the pizza oven. 120.00
Sustainable Fish of the Day
Grilled with lemon butter. S.Q.
Oom Jackson's Fish
Lemon infused Chardonnay cream and prawn tails. S.Q.
Calamari
Rings lightly dusted with seasoned flour, served with rocket aioli & salsa verde. (Regret deep fried only) 110.00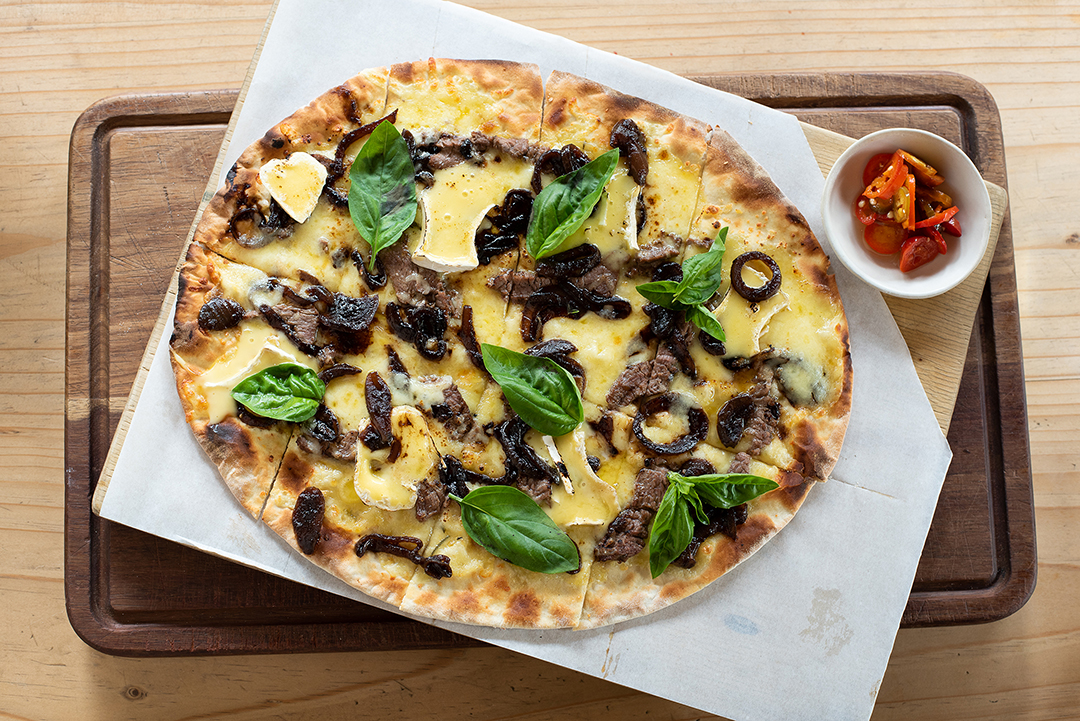 All pizza's are prepared in our woodfire oven and thin based.
*Please place your pizza order by number only.
01. (V) Garlic & Rosemary Focaccia with Hummus. 55.00
03. (V) Tomato, Oregano & Mozzarella. 69.00
04. (V) Twisted Caprice Salad on a Garlic Cheese Focaccia topped With Tomato, Olives, Feta, Hummus, Basil Pesto Fig Balsamic & Fresh Rocket. 96.00
05. Ham and Pineapple. 88.00
07. (V) Spinach, Feta & Olives. 105.00
08. Beef Bolognaise, Mozzarella Cheese, served with sweet chilli jam. 105.00
11. (V) Roasted Butternut, Gorgonzola Balsamic Caramelized Onion, Fresh Rocket. 115.00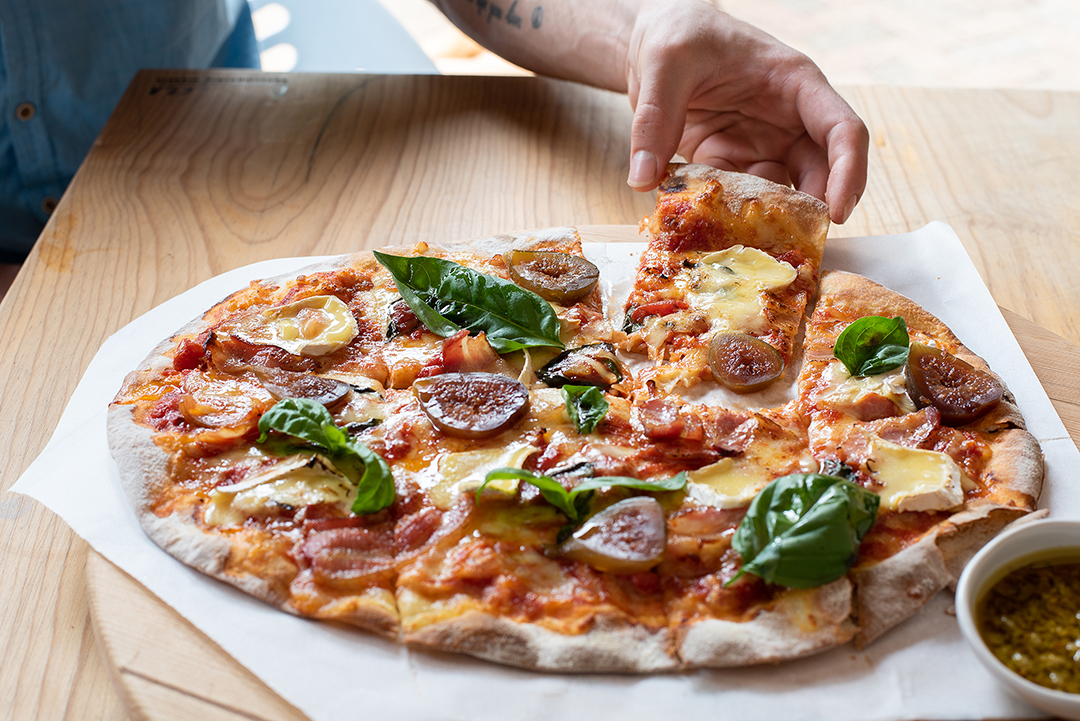 12. Hickory Ham, Milano Salami, Bacon, Onion, Green Pepper, Olives. 120.00
14. Black Forest Ham, Bacon, Mushroom,Onion, Truffle Oil, Rocket. 120.00
17. Chicken, Sundried Tomato, Olives, Rocket Pesto, Soft Danish Feta. 105.00
18. Bacon, Chicken, Red Onion, Feta, Sweet Peppadews, Smashed Avo*. 120.00
20. Beef fillet, Camembert Cheese, Caramelized Balsamic Onion, Fresh Wild Rocket* (No Tomato Base). 155.00
22. Anchovies, Olives, Onion, Capers. 120.00
23. Prawn, Chorizo Sausage, Chilli, Spring Onion. 145.00
24. Camembert, Crispy Bacon, Preserved Figs and Fresh rocket. 135.00
•••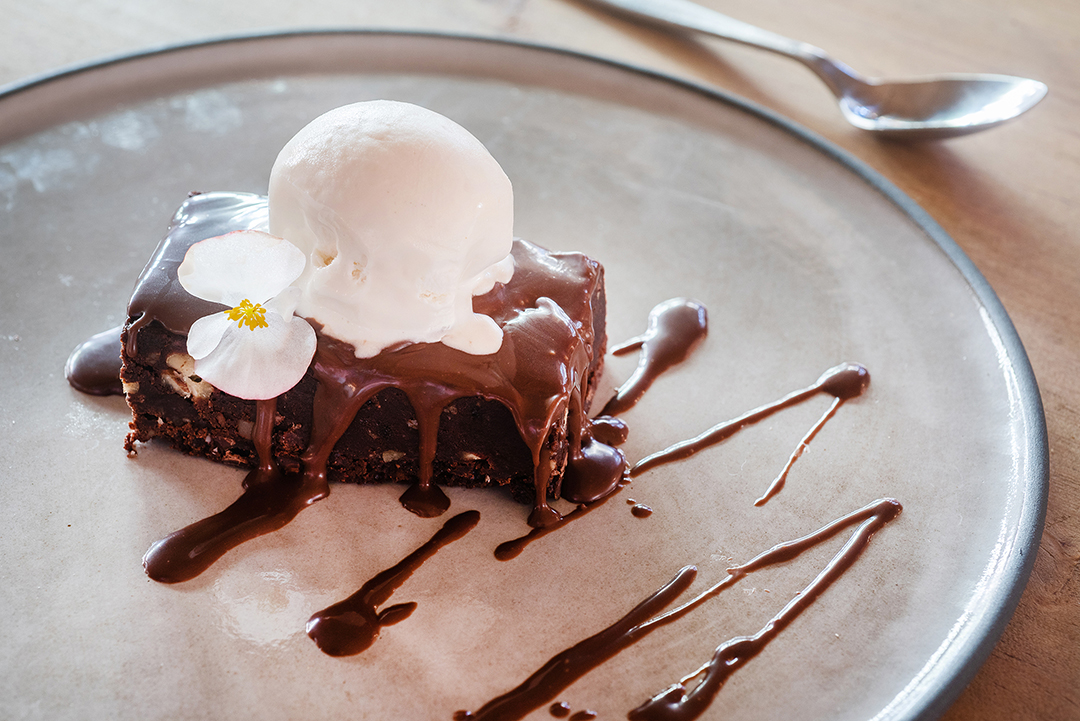 Honey Nougat Ice Cream
Enjoy a classic with a difference 43.00
Amarula Cheese Cake
Fridge Cheesecake with berries 55.00
African Basket
Vanilla ice cream in a crisp pecan basket with berries. 46.00
Ice Cream & Chocolate Sauce
Vanilla ice cream topped with Belgian Chocolate sauce. 40.00
Malva Pudding
With cream and homemade ice cream. 62.00
Chocolate Brownie
With Belgian chocolate. 49.00
Chocolate Cake
Dark Belgian chocolate & Italian marmalade. 49.00 
Carrot and Pineapple Cake
With full cream cheese icing. 49.00
* All of the above is subject to availability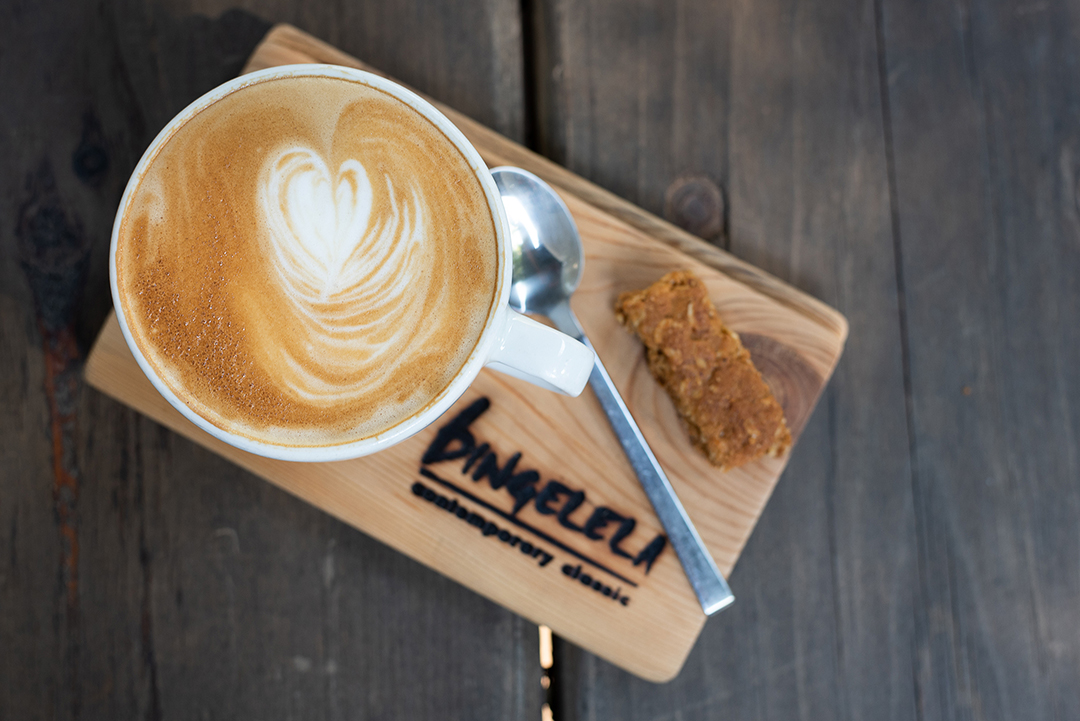 Filter Coffee
Cappuccino
Latte
Café Mocha
Espresso
Hot Chocolate
Ivory Hot Chocolate
Milo
Irish Coffee
Jameson Irish Coffee
Kahlua Coffee
Amarula
Peppermint
Whiskey
Rum
Frangelico
Kahlua

"Do you ever look at a menu and find yourself drooling as your taste buds with the aide of your mind fantasize over the impending foodgasm you've already envisioned? And when your meal arrives it's way more than what your mortal palate deserves. Such was our experience. Tried some craft beer as a sun downer (spoilt for choice) ended up having what seemed to be the locals favourite Steph Weiss and my wife had the Koppaberg strawberry cider. Ocean jewels (half shelled mussels wrapped in bacon) and Roquefort snails were our starters. (I did pinch my wifes mussels being the gluttonous oaf that I am.) For mains I had Prawn and Roasted Garlic Pasta and my wife opted for the Thai Beef Salad which we washed down with an excellent bottle of white wine from a very good selection at awesomely reasonable prices.
All in all I was impressed with the overall place. I mean for such a Jewel to be Hidden just outside a small town is a shame. We will definitely be back to try more of the menu and the chalets."
~Mr Freeman